Image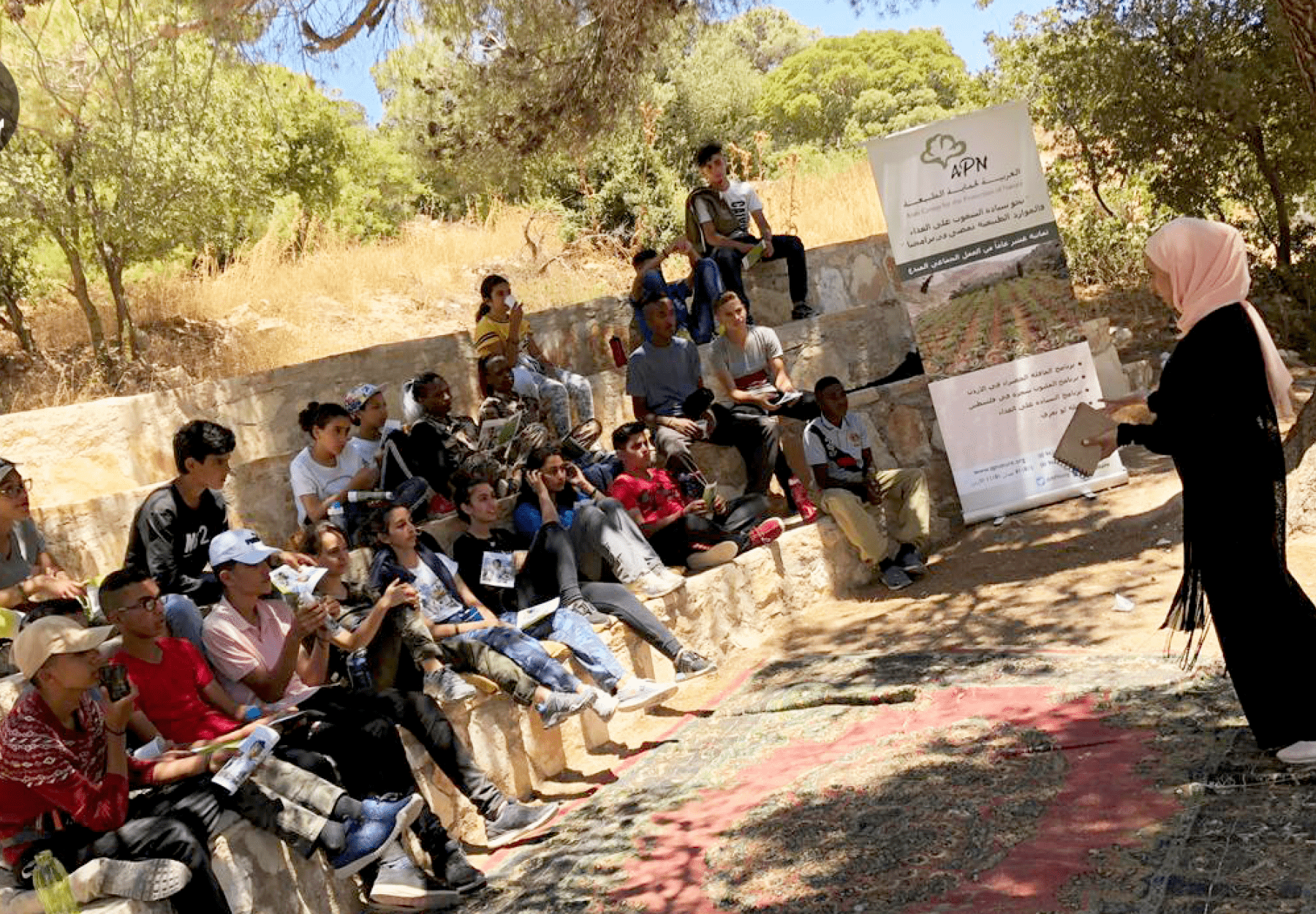 APN's representative, Deyar Muhaisen, presented a workshop on agriculture and its relationship to the resistance at the 4th Land Camp organized by the Jordan BDS movement (June 29, 2019). 
During the workshop, Muhaisen strived to raise awareness about the appreciation of nature, APN's relevant work, and the importance of volunteering for students.
The students were also introduced to APN's programs, specifically the "Green Caravan" that aims to enhance food security in Jordan, as well as the "Million Tree" program that shows the importance of agriculture in Palestine and its role in protecting land against Israeli environmental violations.
Muhaisen said that she noticed a great response from the participating children, pointing out that they exchanged stories during the workshop about cultivation in their homes with their family members. She emphasized the importance of these environmental lectures for the upbringing of new generations and the need to put them among the main priorities of educational institutions.One of the workshop activities involved planting trees by 21 young students aged 14-17 years.
APN is keen on participating in such camps, in addition to the various activities held at schools and universities, in an effort to spread awareness regarding environmental field.