Image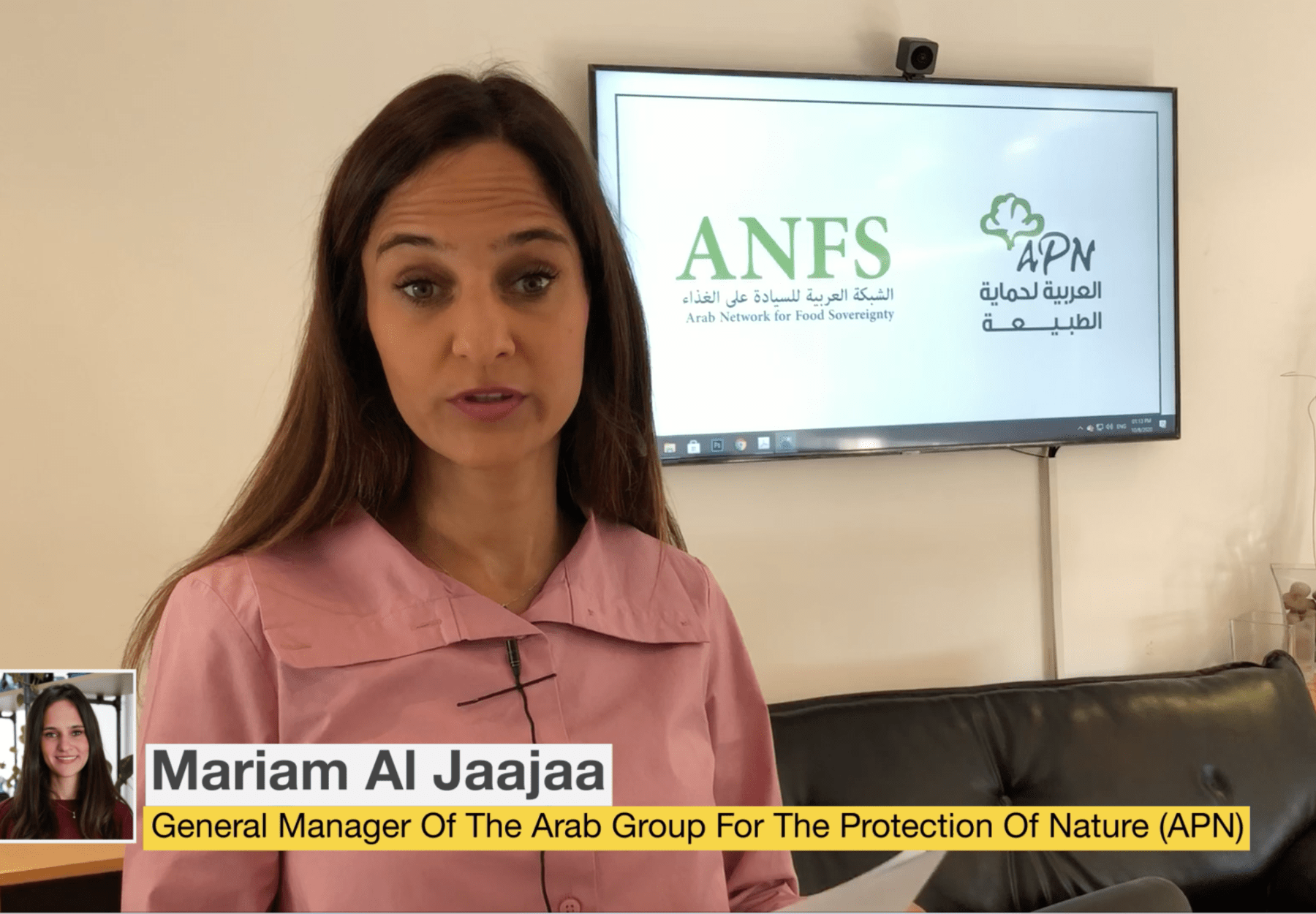 APN and the ANFS participated in the Global Digital Peasant Carnival for Food and Rights. The event was organized by the People's Coalition on Food Sovereignty (PCFS) on the occasion of World Hunger Day (October 16, 2020). It is an event which aspired to give a voice to rural people all over the world to demand radical, fair, equitable, and sustainable changes to food systems. These discussions are considered especially urgent with the unprecedented levels of hunger in many countries and in light of what COVID-19 revealed about the fragility of the liberal framework in dealing with food systems.
Mrs Mariam Al Jaajaa represented APN and ANFS at the carnival. She delivered the opening notes at a special session for West Asia and North Africa. In the presence of experts and specialists from around the world, she confirmed that World Food Day (or World Hunger Day) had become an annual protest against unfair food systems which drive the world into more poverty and hunger, a situation which resembles new forms of slavery, imperialism, and colonialism.
At a session dedicated to Palestine, APN General Manager said that "there is no sovereignty over political decisions without sovereignty over food". She added that occupying forces take advantage of the intricate connections between food and freedom to marginalize farmers, destroy and steal resources, and flood markets with foreign products.
Al Jaajaa spoke about APN's Million Tree Program in Palestine in which the organization planted more than 2.5 million fruit trees since it first started 17 years ago, and helped small-scale Palestinian farmers hold on to their lands in the face of continuous Israeli oppression.
The carnival concluded with Rula Al-Khateeb who is responsible for public relations at the Palestinian Farmers' Union (PFU) and a member of ANFS. She said that the messages that were shared by participants were all important and that they need to be transformed into recommendations that would make a difference in the lives of farmers.