Image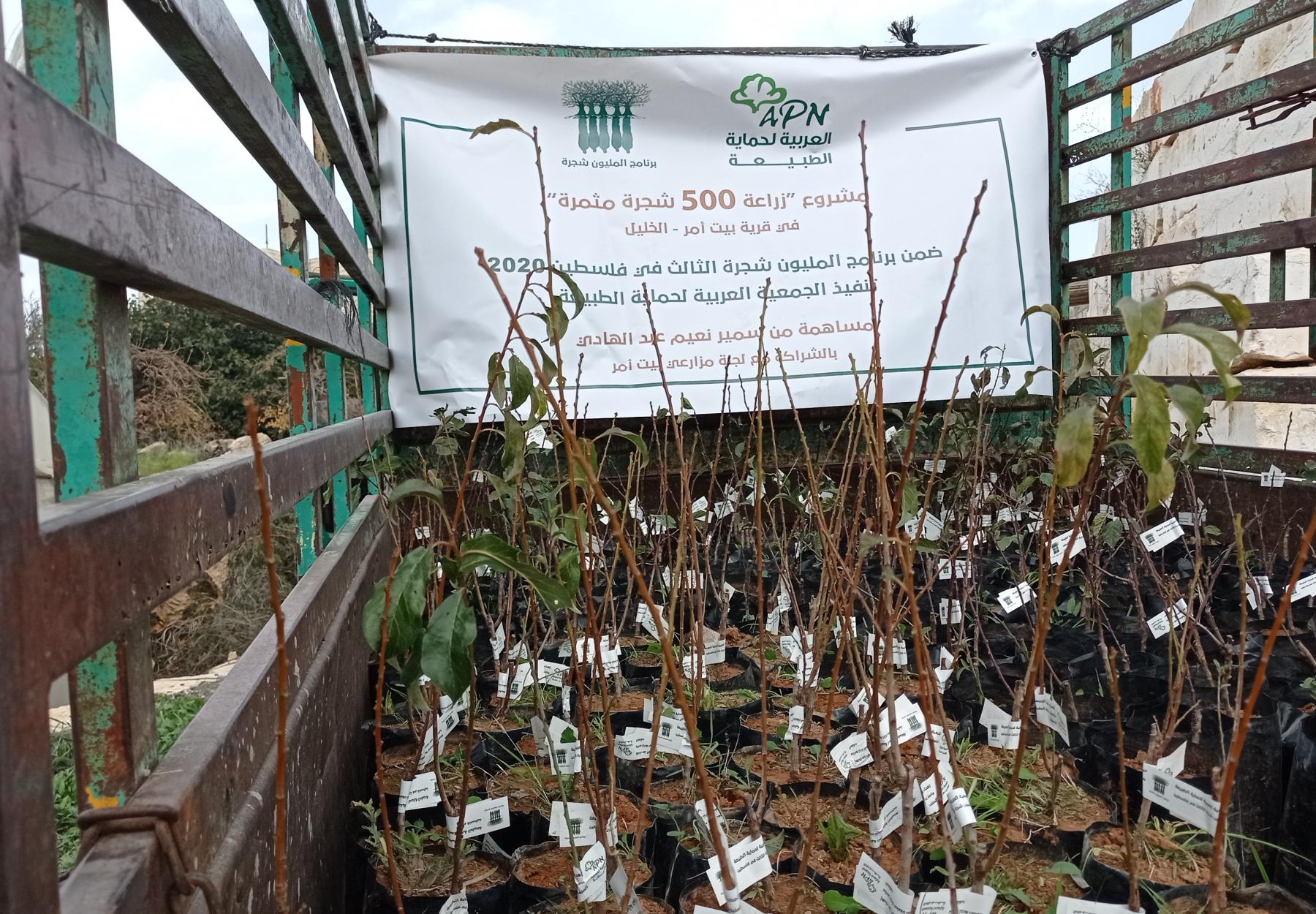 APN, with the support of a group of partners, has launched a project to plant 22,550 fruit trees in various governorates, towns and villages of the West Bank and Gaza. This project aims to bolster the steadfastness of hundreds of Palestinian farmers in the face of continuous Israeli attempts to seize lands for settlements. 
The project began in the last months of 2020 and will conclude in the middle of 2021. It will cover 530 dunums of agricultural land.
APN is proud of all our partners who have contributed towards launching this project and implementing it.
شركة أبو عيسى القابضة

الجمعية الثقافية الاجتماعية
النسائية في الكويت

رامي الناظر

شركة STS

التمير

شركة واحة أيلة للتطوير

دار الهندسة للتصميم
والاستشارات الفنية

خالد خليل
عبد الرحيم المقدادي

نساء من أجل القدس - البحرين

فاديا كمال

الشركة العربية للتجارة
والصناعات الغذائية (الوادي)

غياث وناديا سختيان

فاعل خير

شركة أبو شقرة التجارية

STS PayOne

نبيل هاني جميل القدومي

الشركة العالمية الحديثة لتطوير برامج الاتصالات

طاهر المصري

أدوية الحكمة

شركة البرمجيات المتقدمة

نقابة المهندسين الأردنيين

عمر وغالية قطان

هيثم عطية

مستودع الأدوية العربي

شركة ورثة همام دروزة

شركة ورثة خالد دروزة
وفايزة عنبتاوي وأولادهم

وائل الصفوري وإياد غالب يونس

سمير عبد الهادي