Image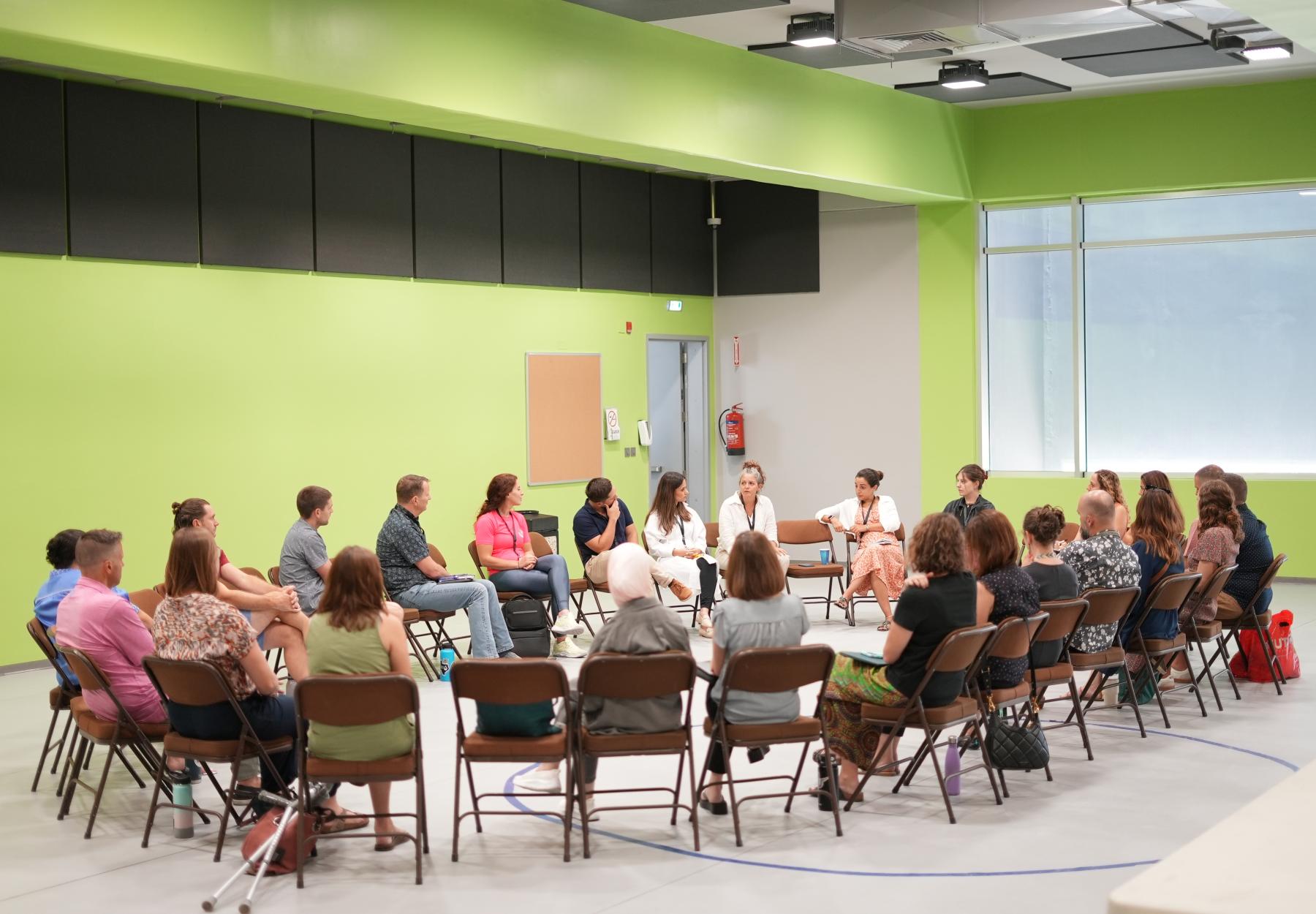 APN | Amman
14 August 2023
The Community Engagement Department of the American Community School (ACS) invited APN General Manager, Mariam Al Jaajaa, to speak at a special panel discussion as part of the school's teacher training. The aim was to foster a stronger relationship between local civil society organizations and teachers interested in integrating community service into the curriculum to instill values of volunteerism among students.
Al Jaajaa introduced APN and provided an overview of the organization's work, particularly highlighting the "If Only You Knew" awareness campaign aimed at engaging with students from schools and universities. In her presentation, she highlighted APN's commitment to fostering an understanding of global environmental and agricultural challenges among students, from a local and regional perspective. This approach avoids imposing predetermined concepts on our communities, which often do not align with our realities and challenges. She emphasized the need to differentiate between countries worldwide, acknowledging disparities, especially among developing countries. Al Jaajaa further added that a key priority of the "If Only You Knew" campaign is to equip and train students to become future environmental leaders.
It is worth noting that APN, through its "If Only You Knew" campaign, has conducted several awareness lectures for ACS students. The students also participated in the "Green Caravan" programme by planting 220 trees in various locations in Jordan including Bayouda, the Jordan Valley, and the Sports City. Around 120 students actively engaged in these activities.